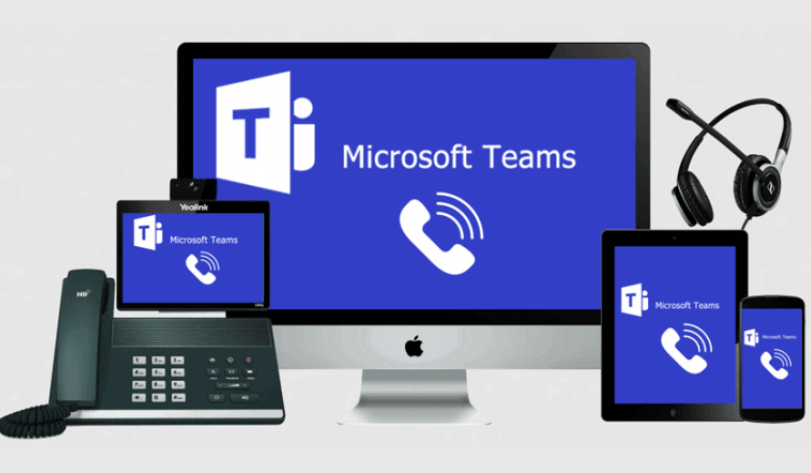 Businesses now have a variety of new communication options thanks to the internet, including live chat platforms and email, but one route hasn't changed: telephones. The lifeblood of many companies, phone systems enable direct, immediate communication and will always be an important part of customer interaction. Additionally, phone networks are crucial for internal communication. Although some employees can communicate with one another through the office Teams or Slack channels, nothing is quite as quick and efficient as a phone conversation.
You might be researching new options because your company has hit a point where it needs to upgrade its phone system. It's possible that you already use Teams and Outlook and have heard that Office 365 offers additional phone system choices that can combine all of your communication channels under a single roof. Maybe it's simply time for a change. As part of a bigger package, Microsoft Teams and Office 365 provide PBX (private branch exchange) services as an additional cloud-based managed service. In other words, you can build up phone systems through the Teams PBX service in addition to managing email through Outlook and Outlook.com, live chat through Teams, and productivity through Office. Let's examine the many advantages of doing this to decide if your company ought to implement it.
Let's see how integrating Microsoft Teams PBX with your Business can benefit you -
Microsoft Teams Phone System integrates seamlessly with other Microsoft products like Outlook, Word, Excel, and PowerPoint because it is a component of the Microsoft Office 365 suite. With the help of this integration, users can access all of their work tools in a single location for a more streamlined user experience.

Cost-effective solution: Because Microsoft Teams Phone System can be used on any device, including desktops, laptops, tablets, and mobile phones, businesses can reduce hardware expenses by using it. This lessens the need for pricey hardware and phone systems and can considerably lower communication costs as a whole.

Flexibility and portability: As a cloud-based service, Microsoft Teams Phone System can be viewed from any location with an internet connection. As a result, users are not restricted to a specific location or phone system and can work whenever they want. For remote employees or companies with numerous locations, this flexibility and mobility can be especially helpful.

Advanced features: The Microsoft Teams Phone System provides sophisticated features like call forwarding, call queues, auto-attendants, and message transcription. These characteristics can aid organizations in enhancing customer service, boosting productivity, and improving communication.

Security: Enterprise-grade security, compliance, and privacy features are offered by Microsoft Teams Phone System, which is crucial for companies handling sensitive data. Users can authenticate using multiple factors and the system is completely encrypted, which helps prevent unauthorised access.

All things considered, Microsoft Teams Phone System is a powerful and economical communication tool that can assist companies in enhancing productivity, adaptability, and collaboration while upholding the greatest standards of security and compliance.